Capacitor Charging Power Supplies
The first advance in capacitor charging technology in 25 years.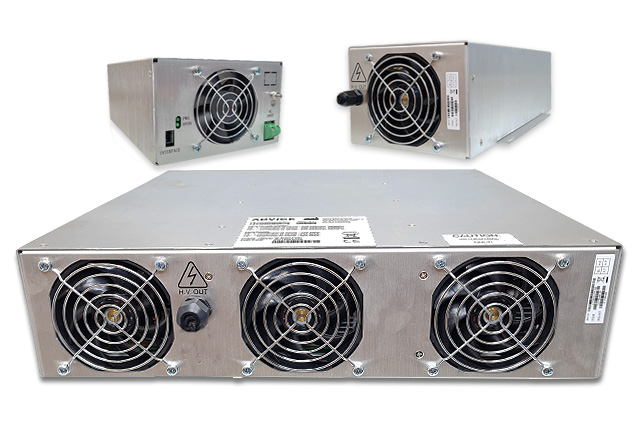 ● Models available from 500 to 9,000 watts
● Proven in medical lasers and IPL systems worldwide
● Excellent performance in full & partial discharge applications
● CE Marked, tested to EN60601-1, Halt tested,  50,000 hr. MTBF
● Flexible 15 pin interface, easily adapts to you current design
● ISO 9000 company with 40 years in the power supply business
● Medical laser systems
● Intense Pulsed Light "IPL" devices
● Flashlamp pumped lasers
● UV curing systems
● Sterilization systems
● Systems that require pulsed energy
The LCH Series is designed to meet the unique requirements of medical, aesthetic and industrial pulsed energy systems. The modular design of these highly efficient and flexible devices leads to lower cost, high reliability and shorter lead times.


For years capacitor chargers have relied on resonant inverter topology to deliver constant current to the load. The design of the inverter section requires carefully matched precision components that add to the complexity and testing of the power supply.
The LCH capacitor chargers use a simpler Quasi-Constant Power (QCP) design that drastically reduces parts count and eliminates the need for costly matched components. This results in much better long term reliability and smaller size at a lower cost.
To learn more about the Quasi-Constant Power design click here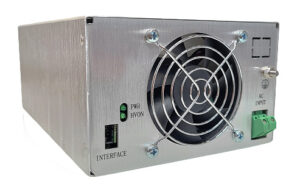 ● Standard output voltages to 1,000 volts
● Output power: 500, 750 & 1,000 watts
● Highest power density available
● Universal input 90 to 264V, 50/60 Hz
● Standard output voltages to 1,600 volts
● Output power: 1,500, 2,000 & 3,000 watts
● Highest power density available
● LCH3000 (3kW) easily replaces outdated 2kW cap chargers.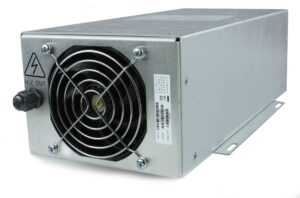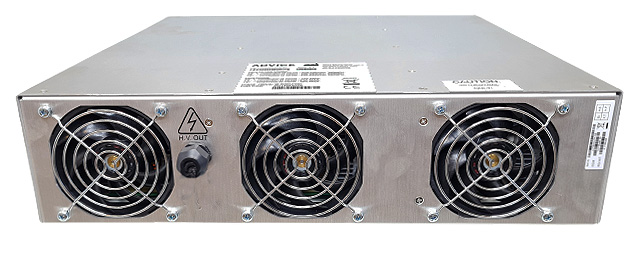 ● Standard output voltages to 1,500 volts
● Output power: 6,000 & 9,000 watts
● Highest power density available
● Active power factor correction
Interface and Control Options (Factory Set)
LCH capacitor chargers can be ordered with a wide range of interface options for new designs and the replacement of existing capacitor chargers. We would be happy to assist you in creating a unique part number for your application.
Function

Option 1 (Default)

Option 2

Digital interface signals, voltage level

"Inhibit" command signal polarity

"End of Charge" signal polarity

Low Signal: End of Charge

High Signal: End of Charge

Output voltage monitor Peak voltage monitor

Enable/Disable 6 sec. Timeout Function

"Sum Fault" signal polarity

Timeout Set Voltage (Requires Timeout Option to be Enabled)

100% of Maximum Output Voltage

80% of Maximum Output Voltage

Connected to Chassis Ground
Contact us for more information
1. Some options not available on standard LCH500, 750, 1000 models.
2. Interface and control options need to be selected when ordering. Contact Customer Service for assistance with the part number.
Coming Soon: IGBT Switch for Partial Discharge Applications