Alexandrite Laser Resonator
 Our Alexandrite laser resonators (755nm) are custom order based products made in accordance to your specifications. Our Long pulse Alexandrite laser resonators are used in medical and cosmetic laser systems for benign vascular lesions, hair removal, and benign pigmented lesions.
Q-Switched Alexandrite laser resonators are ideal to use in cosmetic, medical, photoacoustic imaging systems and scientific applications.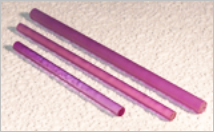 Basic Information to design your resonator:
Wavelength (710-800nm)
Repetition Rate
Pulse Width
Output energy from the resonator or from the fiber
Desired size of the resonator
Beam Delivery
Laser Resonator Assemblies/Sub-systems are also available.
Laser resonator assemblies consist of pump chamber, flashlamp, laser rod, trigger electronics, laser optics, Pockels Cell, and fiber coupling — all in accordance to your specifications.
Laser resonator sub-systems are available as a turnkey solution to use the laser resonator, optionally including electronics (IGBT board, capacitor bank assembly, flashlamp simmer supply, transformers, control circuit, cabling), capacitor charging power supply, and thermal controls (heat exchanger, water reservoir, level sensor, water pump, temperature sensor, etc.). Controlling quality, flow rate and temperature of cooling water is essential for stable Alexandrite laser.
We select the best components based upon your specifications.
Contact us: sales@newsourcetechnology.com
Long Pulse Alexandrite Laser Resonator
Q-Switched Alexandrite Laser Resonator